Cal
Cal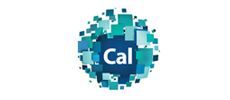 "Cal Experience Store" — The 'Cal' loyalty program which addresses 2 million of its customers. The program awards benefits in the fields of consumerism, recreation, leisure, entertainment and shows. The site was established and is run by Dolce Vita. The company is responsible for the technological, marketing and commercial aspects of the site. Likewise, Dolce Vita manages loyalty programs for 'Cal's' business clientele, the activities in conjunction with large businesses clearing with 'Cal'. and had established the benefit platform on the 'Cal' Application.
Tuesdays in Suspenders+
Tuesdays in Suspenders+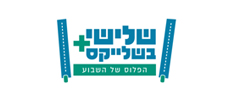 "Tuesdays in Suspenders+" is a senior citizens' benefits club. The project was initiated by the Ministry of Social Equality and is operated by the "Dolce Vita Way Of Life Ltd," which won the tender for operating a consumer club for senior citizens ~ "Tuesdays in Suspenders+"
Discount Key
Discount Key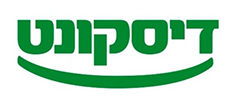 The Discount Bank loyalty program which awards its clients with an automatic discount when charging the card, without the need for identification. These days, Dolce Vita had signed agreements with 90 leading consumer chains in the fields of food, clothing, footwear, home wear, etc. Dolce Vita manages the enlistment of the different chains, marketing all of the bank's platforms, customer service, agreements, and litigations against the chain stores, risk management and chain stores' benefits.
Poalim Gold
Poalim Gold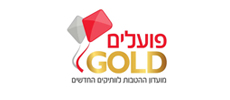 A comprehensive program for Bank Hapoaiim's 200 thousand pensioner clients, offering them monthly unique benefits: Special concept events, activities and sales throughout the year suitable for this target market. A designated customer service was established for the club members, which enables ordering benefits / registering for events by personally talking to a customer service representative over the phone.
Shufersal
Shufersal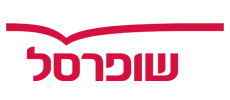 Managing benefits for about 400 thousand 'Shufersai' credit card holders, in the worlds of leisure, cuiture, consumerism and vacationing.
Yours" Club
Yours" Club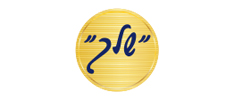 A consumer club for the welfare of local authority employees - about 100 thousand employees. The Club operates through a website 24 hours a clay, 7 days a week, is updated on a daily basis and offers subsidized discounts in a variety of living related fields: leisure, holiday, entertainment, consumerism, food, purchases, and reai estate. The club is owned by the local authorities and the 'Maof' union.
"Yours" Pensioners Club
"Yours" Pensioners Club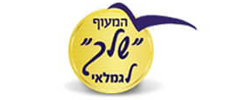 A designated consumers club for about 50 thousand of the low authorities' pensioners. The club is adapted to their needs and; content world.
Mercantile Discount Smile Club
Mercantile Discount Smile Club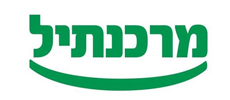 A loyalty program for all of the 200 thousand 'Mercantile Discount Bank" clients. Dolce Vita enlists suppliers for discounts when charging in a variety of chain stores nationwide.
The Israeli Bar Association
The Israeli Bar Association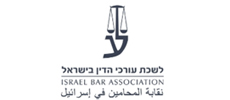 The consumer club for the welfare of attorneys, accountants, and CPA's in Israel, which consists of about 60 thousand benefits in various fields and a variety of content worlds suitable for the target market using an exclusive technological solution.